Get every cricket updates! Follow us on
Sri Lanka face a massive uphill task to avoid a defeat against New Zealand as they concluded Day 3 on 113/2. The Lankan Lions kickstarted the day's play with 26/2 on the board, trailing by 303 runs. 
Skipper Dimuth Karunaratne continued his fine knock and got his half-century off 106 balls. However, the BlackCaps struck back-to-back blows as the tourists lost seven wickets for a mere score of 162 runs at drinks. 
Karunaratne was returned to the pavilion for 89 runs, whereas Dinesh Chandimal registered 37 runs before his dismissal. Meanwhile, Matt Henry and Michael Bracewell got three wickets apiece in their bowling innings. 
New Zealand extend their domination on Day 3
After the drinks break, the Islanders could only get two runs and were skittled out for 164 runs in the game's second innings. With the meagre total in place, New Zealand enforced the follow-on at the Basin Reserve and maintained further momentum in the game.
Sri Lanka again lost an early wicket after following on as Oshada Fernando was dismissed for just five runs. In the hopes of reviving the innings and, subsequently, the game, skipper Karunaratne and Kusal Mendis raised an essential 71-run partnership to keep their innings steady.
However, Kiwi skipper Tim Southee sent his counterpart Karunaratne (51 off 83 runs) packing after a top-edge saw Devon Conway comfortably pouching the ball. Kusal Mendis carved out a soft knock in the middle-order and kept the scoreboard ticking.
Mendis registered his fifty off 96 balls with eight boundaries to his name and concluded Day 3 with an individual score of an unbeaten 50 off 100 balls. The Lankan Lions managed to get 113 runs as the two sides drew curtains on the third day with two wickets down. The Kiwis will look to maintain their dominance on a penultimate day as they inch closer towards a series sweep.
Here is how Twitter reacted-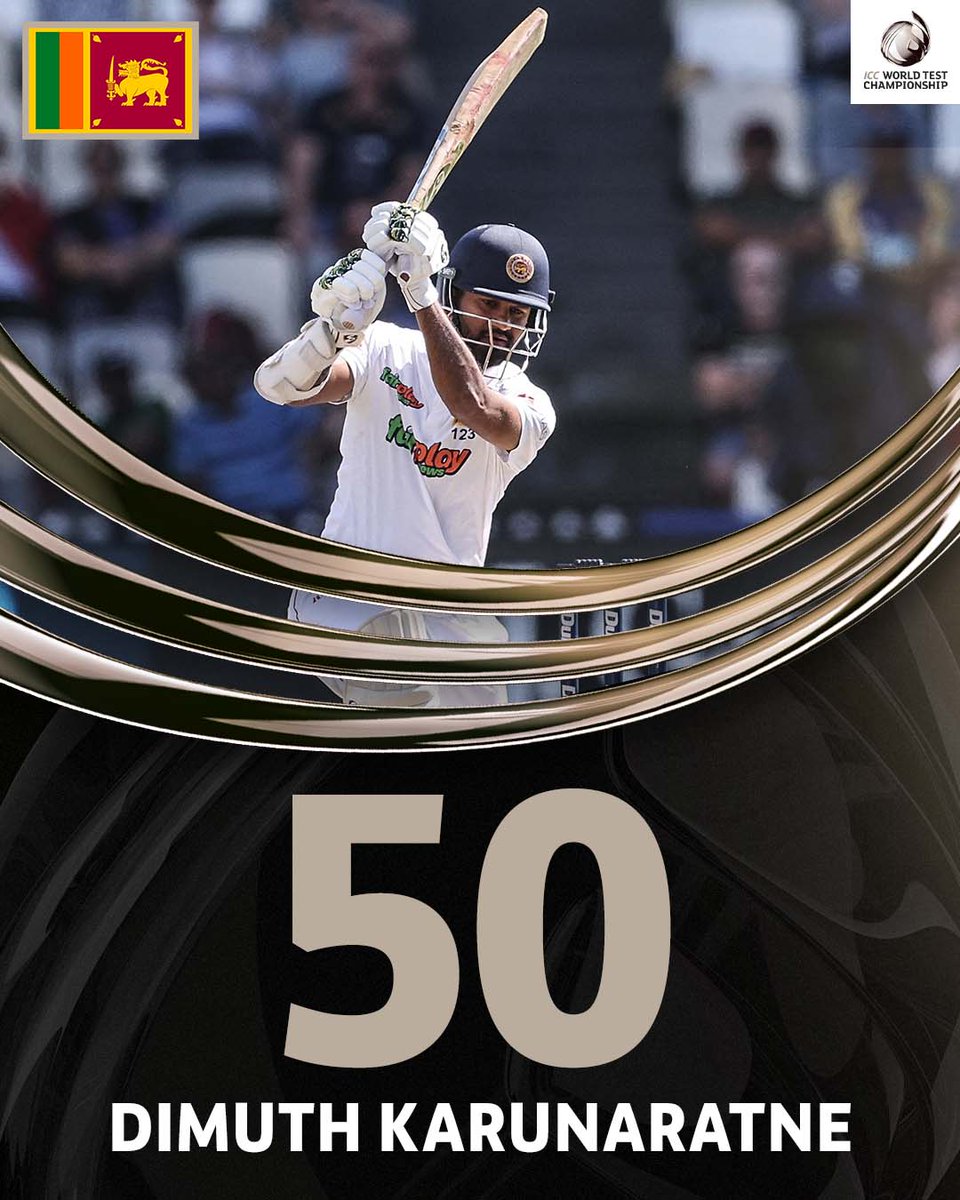 10:12 AM · Mar 19, 2023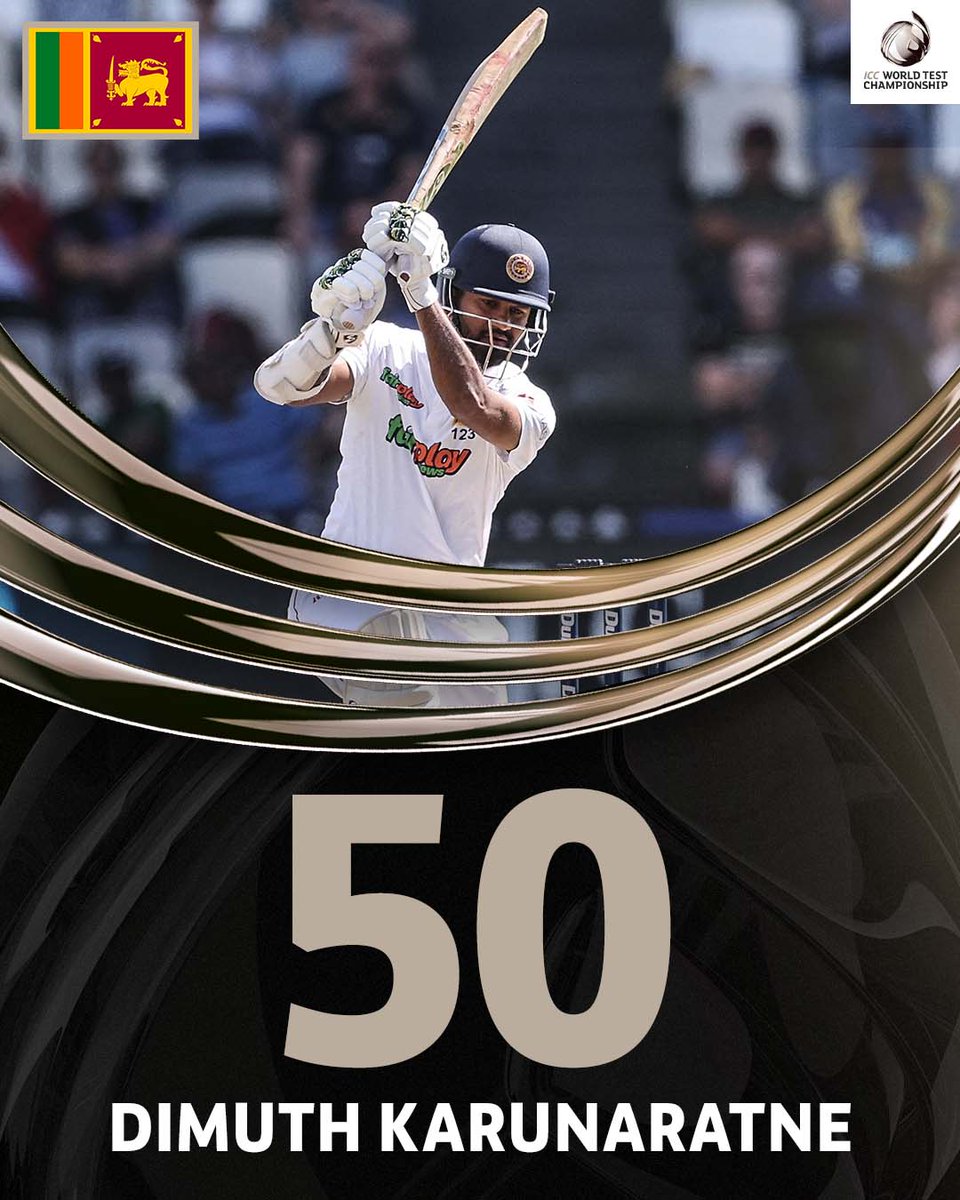 10:47 AM · Mar 19, 2023
Kusal Mendis is playing another gem here in Basin Reserve 💙 #NZvSL #NZvsSL
10:40 AM · Mar 19, 2023
This test will end up similar to 2018 Wellington Test between these two teams. A boring draw. #NZvsSL
09:47 AM · Mar 19, 2023
Karunaratne just made 89 off 188 in a team total of 164 when rest of SL batted only another 213 deliveries in response to NZ's 580/4 dec. Last year, in Bangalore, I thought he scored one of the finest hundreds by a visiting batter in IND vs Ashwin, Jadeja, Bumrah, Shami.
08:29 AM · Mar 19, 2023
Newzealand enforced follow on the cards 3 day test match finish on the cards But none will raise voice as pitch is green top not rank turner #NZvSL #nzvssl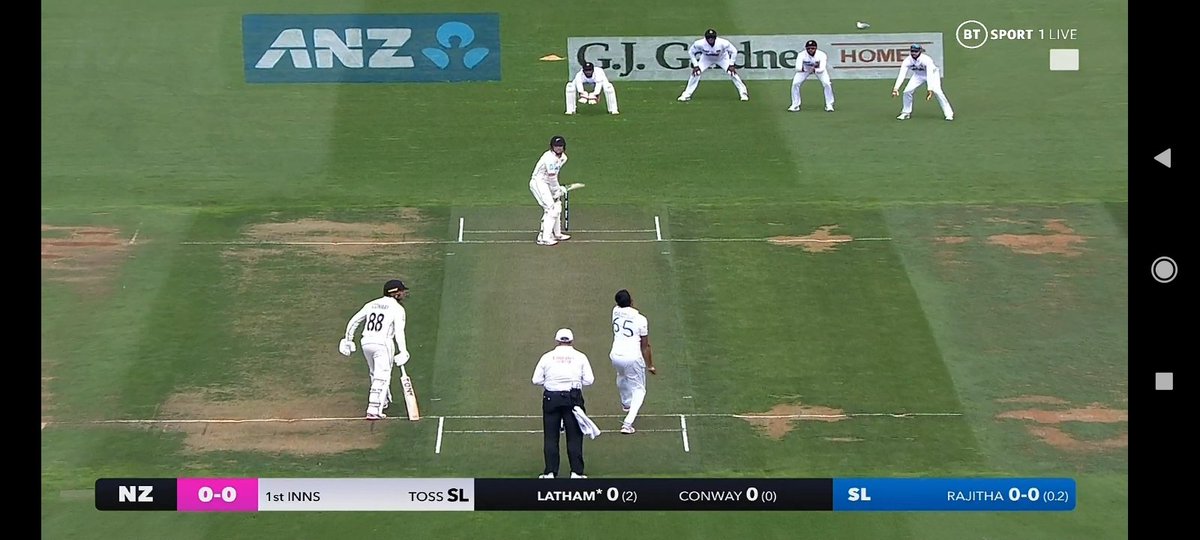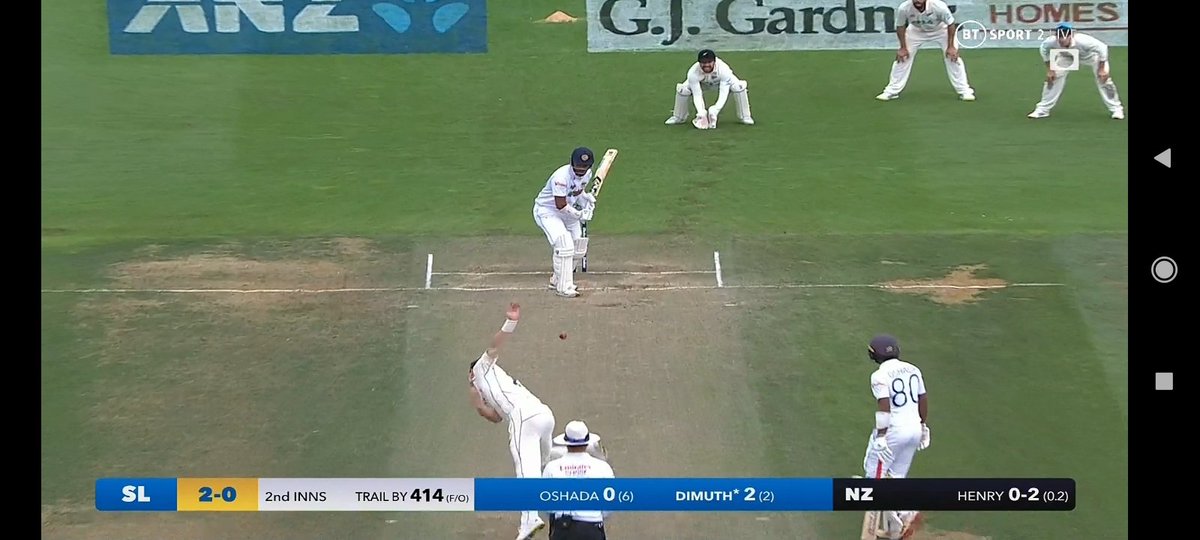 07:52 AM · Mar 19, 2023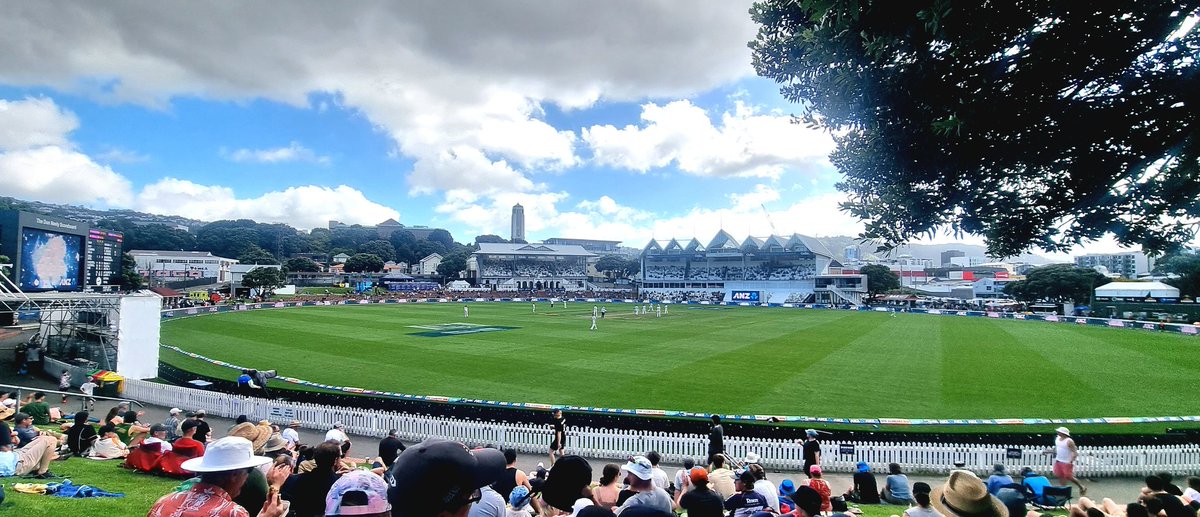 06:47 AM · Mar 19, 2023
Horrible batting from Chandimal. Why will you dance down the track in the second session of the day especially when your team is trailing by more than 450 runs and has lost 4 wickets already 🤦🏻 #NZvsSL
06:17 AM · Mar 19, 2023
This test could be all over today. Sri Lanka look mentally shot. Henry and Southee have been exceptional. #NZvsSL
03:33 AM · Mar 19, 2023
Wasn't it Mendis and Mathews who batted a whole day at the basin five or so years back? #NZvSL
10:53 AM · Mar 19, 2023
Got to 50 twice on one day did @IamDimuth but couldn't convert any of those 50s into big ones. He would have loved to convert at least one as @OfficialSLC needed him to convert and one would have been enough. #NZvSL
10:17 AM · Mar 19, 2023
Batted twice in today scored fifties in both innings well played skipper @IamDimuth 👏👏 #NZvSL
10:14 AM · Mar 19, 2023
Dimuth 😬😬😬😬 Nothing shot #NZvSL
10:12 AM · Mar 19, 2023
Dimuth is one of the few openers who isn't a flat track bully. He scored centuries in tough conditions in South Africa, New Zealand and India. 97 vs AUS in ENG during the World Cup. Also, 4 centuries in Galle which is a nightmare for batsmen from Day 01. #NZvSL
10:10 AM · Mar 19, 2023
Southee yaar kya bowling ki hai is pitch par #NZvSL
10:56 AM · Mar 19, 2023
Last 2 second-inning scores for Kusal Mendis at Wellington. ☑️ scored half century in 2018 ☑️ scored half century in 2023 *** #NZvSL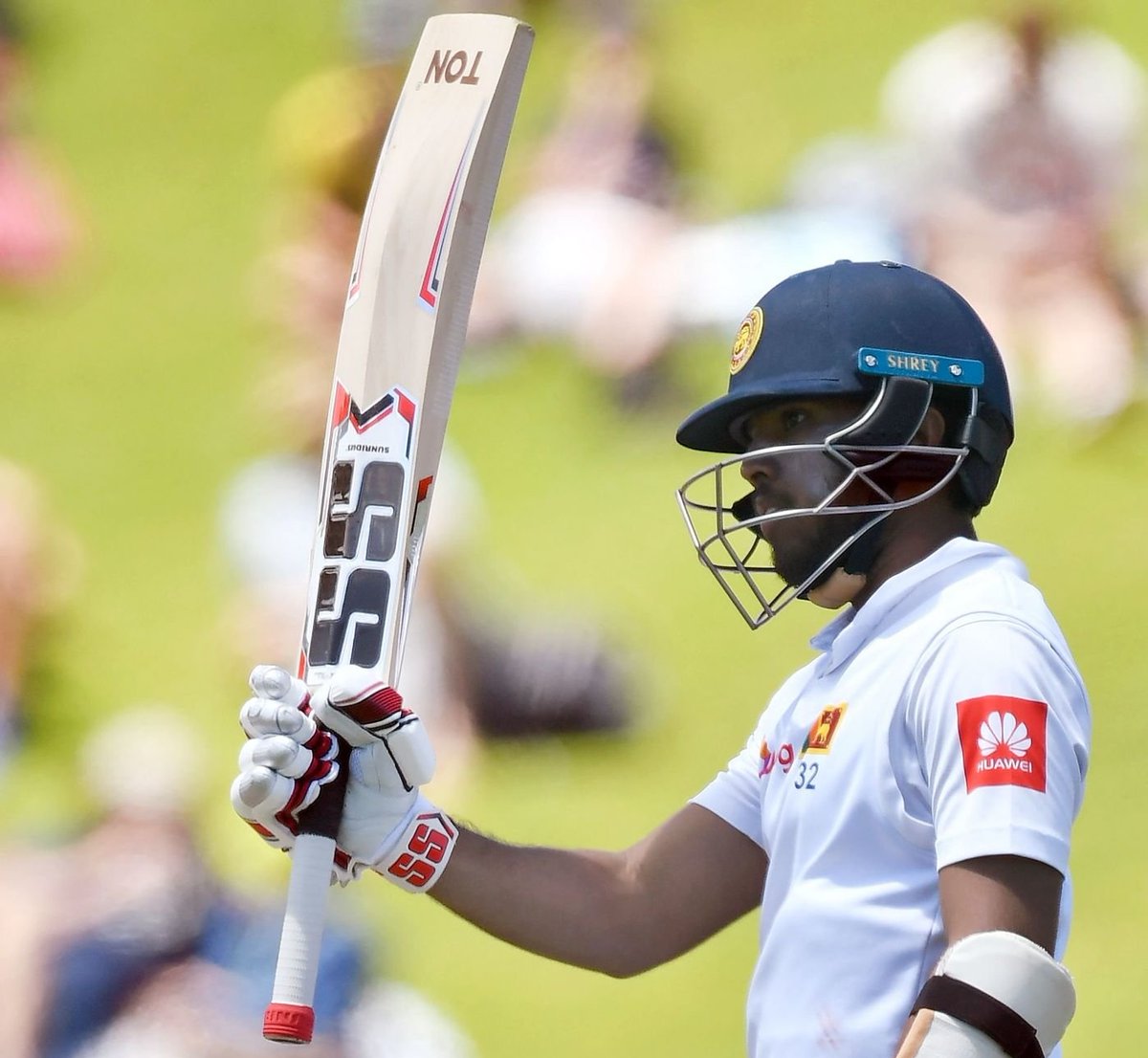 10:55 AM · Mar 19, 2023
Most Test runs by Sri Lankan captains outside home soil :- 1498 – Arjuna Ranatunga 1405 – Mahela Jayawardene 1400 – Angelo Mathews 1046 – Marvan Atapattu 1034* – Dimuth Karunaratne 1028 – Dinesh Chandimal Dimuth reached 1000+ Test runs as captain outside home soil today. #NZvSL
10:56 AM · Mar 19, 2023
For a better experience: Download the CricTracker app from the IOS App Store and Google Play Store