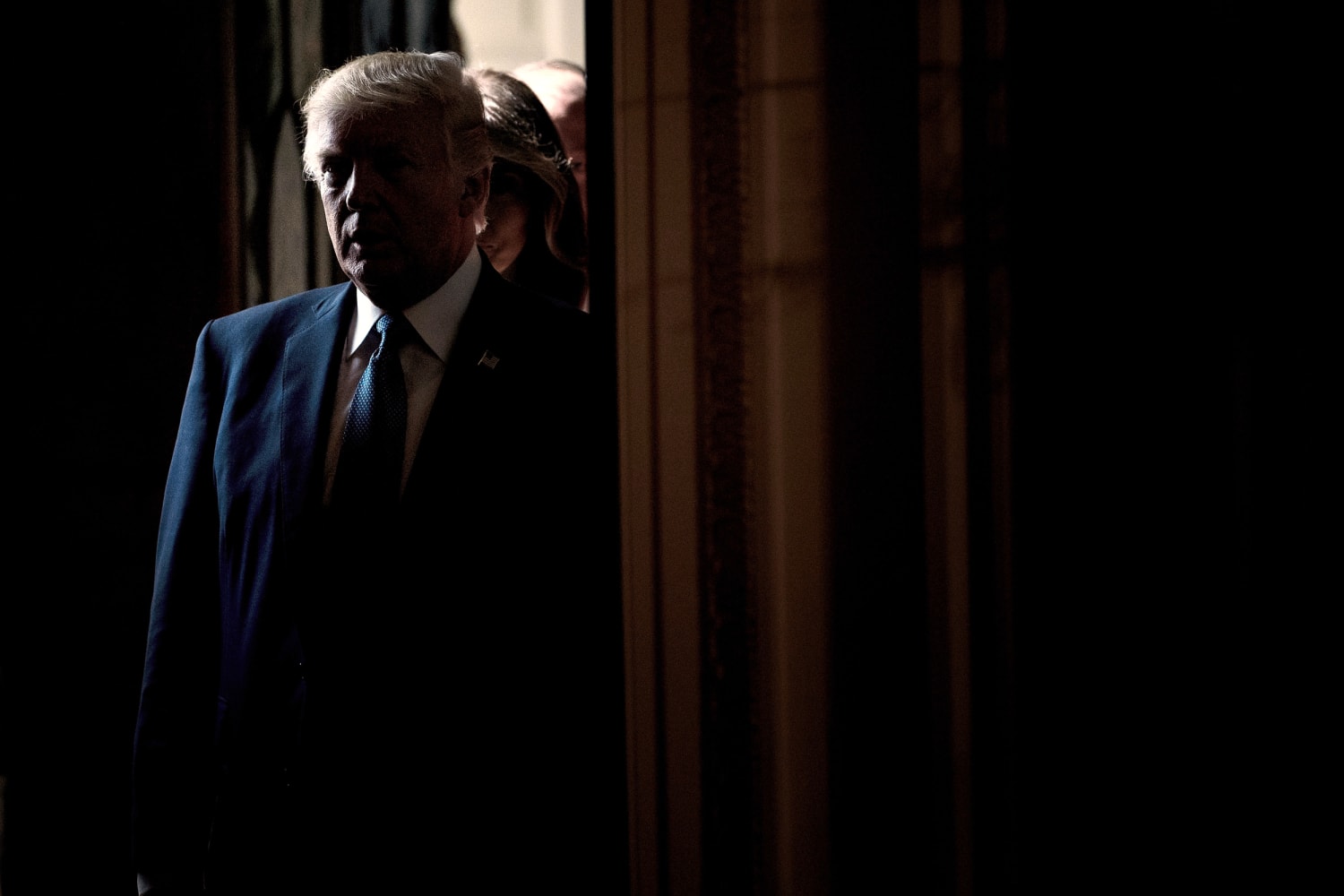 Former President Donald Trump said Saturday that "illegal leaks" have indicated that he will be arrested Tuesday and called on supporters to protest.
Trump, in posts on his social media platform Truth Social, referenced reports that he could soon face possible criminal charges in New York relating to a hush money payment to adult film star Stormy Daniels.
Trump did not say whether he had been informed by law enforcement of a coming indictment. A spokesperson for Trump later clarified in a statement that there "has been no notification, other than illegal leaks from the Justice Dept. and the DA's office, to NBC" and other news outlets.
The spokesperson added, "President Trump is rightfully highlighting his innocence and the weaponization of our injustice system. He will be in Texas next weekend for a giant rally. Make America Great Again!" 
NBC News reported Friday that law enforcement agencies are prepping for a possible Trump indictment as early as next week.
Trump, a candidate for the Republican presidential nomination, decried "illegal leaks" that "indicate" he would be arrested on Tuesday.
"PROTEST, TAKE OUR NATION BACK!" Trump wrote.
Republicans on Saturday rallied to Trump's defense and criticized the New York probe, although they stopped short of embracing his desire for protests in the streets. He escalated his calls for demonstrations later in the day, writing in another Truth Social post: "WE MUST SAVE AMERICA! PROTEST, PROTEST, PROTEST!!!"
Rep. Marjorie Taylor Greene, R-Ga., in a tweet said, "We don't need to protest," adding: "These idiots are sealing their own fate in 2024."
Trump has denied any wrongdoing and called the investigation by the Democratic Manhattan District Attorney Alvin Bragg's office a continuation of the partisan "witch hunt" against him. He's also accused Bragg, who is Black, of being a "racist."
A spokesperson for Bragg's office declined to comment on Trump's Truth Social posts.