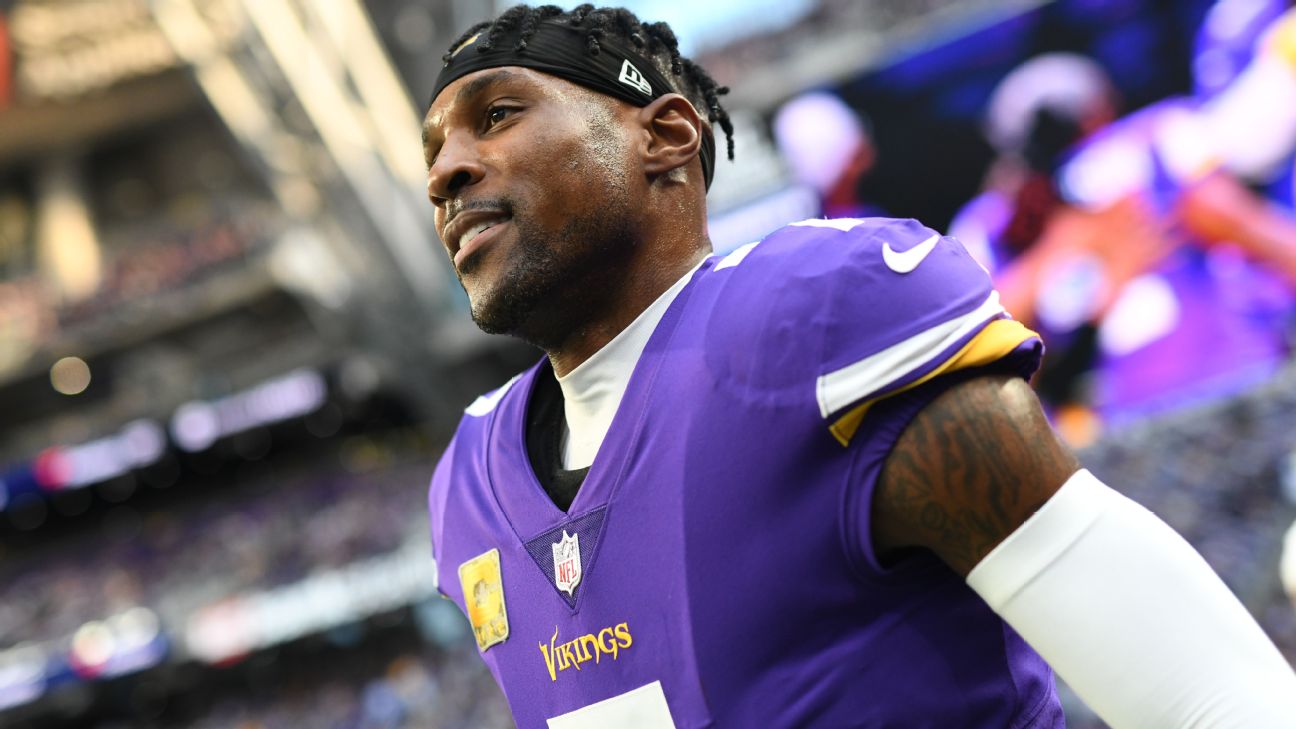 The Pittsburgh Steelers have agreed to a two-year deal with free agent cornerback Patrick Peterson, a source told ESPN's Adam Schefter.
Peterson, who will turn 33 this summer, spent the past two seasons with the Minnesota Vikings after 10 years with the Arizona Cardinals that included eight Pro Bowl berths and three All-Pro honors.
Peterson is set to replace longtime Steelers cornerback Cameron Sutton, who agreed to a three-year deal with the Detroit Lions earlier Monday, a source told ESPN.
Peterson played in two distinctly different schemes with the Vikings. One, under former coach Mike Zimmer, called for a relatively high rate of press-man. The other, installed by new coach Kevin O'Connell and administered by defensive coordinator Ed Donatell, put him in a new position — as a zone roamer who could anticipate passes and jump routes for big plays.
As a result, Peterson intercepted five passes in 2022, the second-highest total for a season in his career. He relished his resurgence into a playmaker role.
"All I heard the last two years is that 'He's washed up, he's done,'" he said at midseason. "… I've been here before, I know how to keep it. And I want to continue being challenged and continue helping this team win ballgames. Because I promise you this, if I get challenged, I will show up on the stat sheet. And that's why I've been missing out on Pro Bowls and All-Pros. I'm here. Twelve years in and I'm still standing strong."
O'Connell fired Donatell after the season and replaced him with Brian Flores, whose scheme features more blitzing and therefore a higher rate of man defense — an approach that would have fit Peterson perfectly earlier in his career.
Peterson has 34 interceptions, 111 passes defended and 610 tackles in 12 NFL seasons.
ESPN's Kevin Seifert contributed to this report.