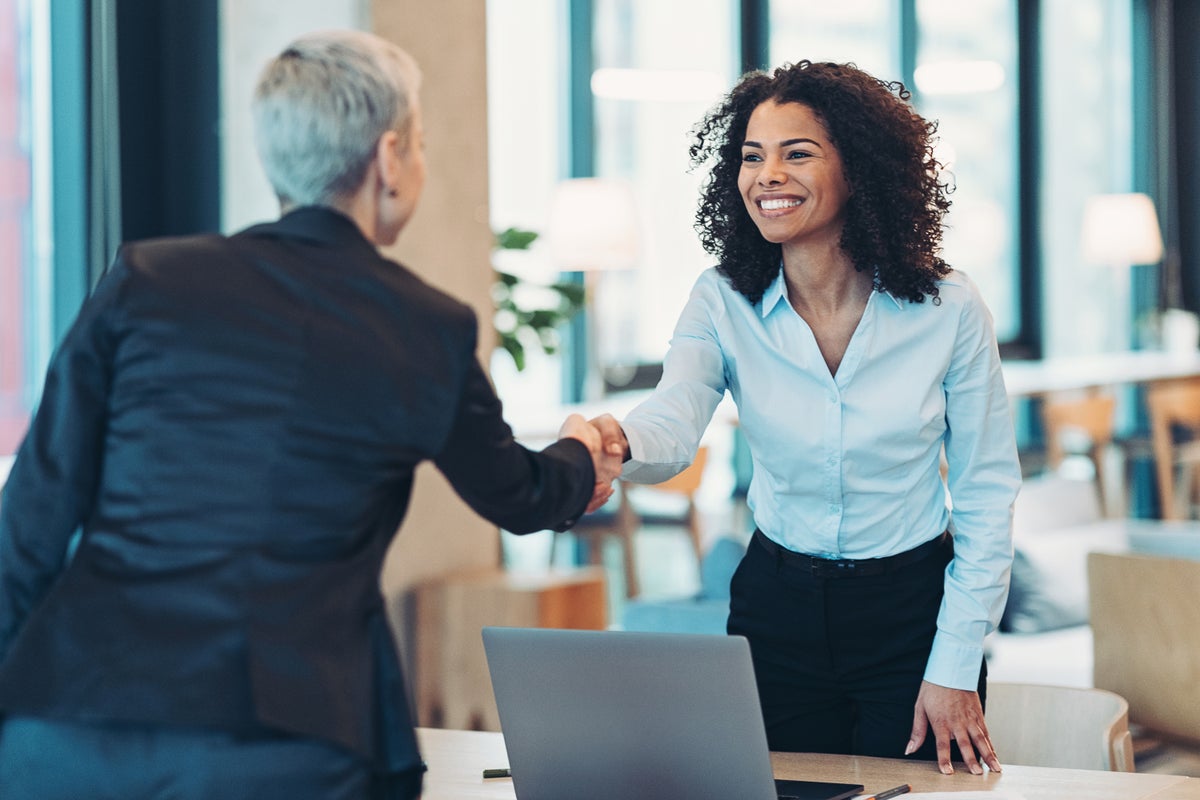 You could already be a potential thought leader without even knowing it.  However, you can't label yourself as a thought leader if others don't agree or see you as such.  It's like your reputation – it's not what you say about yourself, it's what others say about you when you're not around. However, there are steps you can take to start to position yourself as one.
A thought leader is recognised by their peers, customers and other industry experts as being someone with intellectual influence and innovative or pioneering thinking.  They are experts or authorities who not only understand their business sector inside out but most importantly also have insights and advice regarding its future direction and trends.
There are a number of compelling reasons why you might want to position yourself as a thought leader: it can help you build a loyal following, attract new clients or customers, fast-track your career, or secure that promotion, new job or seat on the board that you've been after. Ultimately, people need to know you, like you and trust you if they are going to buy from you or choose to work or collaborate with you.
However, becoming a thought leader is not an easy feat. It requires hard work, dedication, and a strategic approach. Here are some tips on how to position yourself as a thought leader in your industry:
Focus on a niche
In today's crowded and noisy digital landscape, it's essential to carve out a niche and establish yourself as an expert in a specific area. Don't try to be everything to everyone. Instead, identify a topic or a problem that you are passionate about and have deep knowledge of, and focus on that. This will help you stand out from the crowd, attract a targeted audience, and build credibility.
Create valuable content
One of the most effective ways to establish yourself as a thought leader is to create valuable content that educates, informs, and entertains your audience. This can take various forms, such as blog posts, podcasts, videos, social media posts, e-books, or whitepapers. The key is to provide insights, opinions, and actionable advice that demonstrate your expertise and add value to your audience.
Secure press coverage
PR can play a crucial role in building and maintaining your reputation as a thought leader.  Securing thought leadership articles in relevant magazines or business publications that your ideal clients are reading, or sharing your opinion for example in the national press, will only help to increase your visibility and credibility.  If members of the press see you as a reliable and informed expert in your field, they are more likely to approach you for further comment and advice for their readers.
Leverage social media
Social media is a powerful tool to connect with your audience, amplify your content, and build your brand. Choose the social media platforms that your audience is most active on and create a consistent and engaging presence. Share your content, engage with your followers, participate in relevant conversations, and leverage hashtags and other social media features to increase your visibility.
Speak at events
Speaking at events is a great way to showcase your expertise, network with peers, and gain exposure. Look for relevant conferences, meetups, webinars, or podcasts in your industry, and pitch yourself as a speaker. Prepare a compelling presentation that addresses a pressing issue or shares your unique perspective and engage with your audience to build rapport and credibility.
Network strategically
Networking is crucial for any career, but it's especially important for thought leaders. Build relationships with peers, mentors, influencers, and potential clients or partners, and look for opportunities to collaborate or learn from each other. Attend industry events, join professional associations or communities, participate in online forums or groups, and reach out to people you admire or respect.
Continuously learn and innovate
Finally, being a thought leader requires continuous learning and innovation. Stay up-to-date with the latest trends, technologies, and best practices in your industry, and challenge yourself to push the boundaries and explore new ideas. Experiment with different formats, platforms, or topics, and be open to feedback and constructive criticism.
Becoming a thought leader is a journey, not a destination. It takes time, effort, and persistence to establish yourself as an industry expert and gain recognition from your peers, clients, and followers. However, with the right mindset, strategy, and execution, you can position yourself as a valuable and influential voice in your field.
Click here for your free guide of 15 x 15minute actions and checklist to improve your visibility, generate demand for your opinions and establish your position as a Thought Leader.