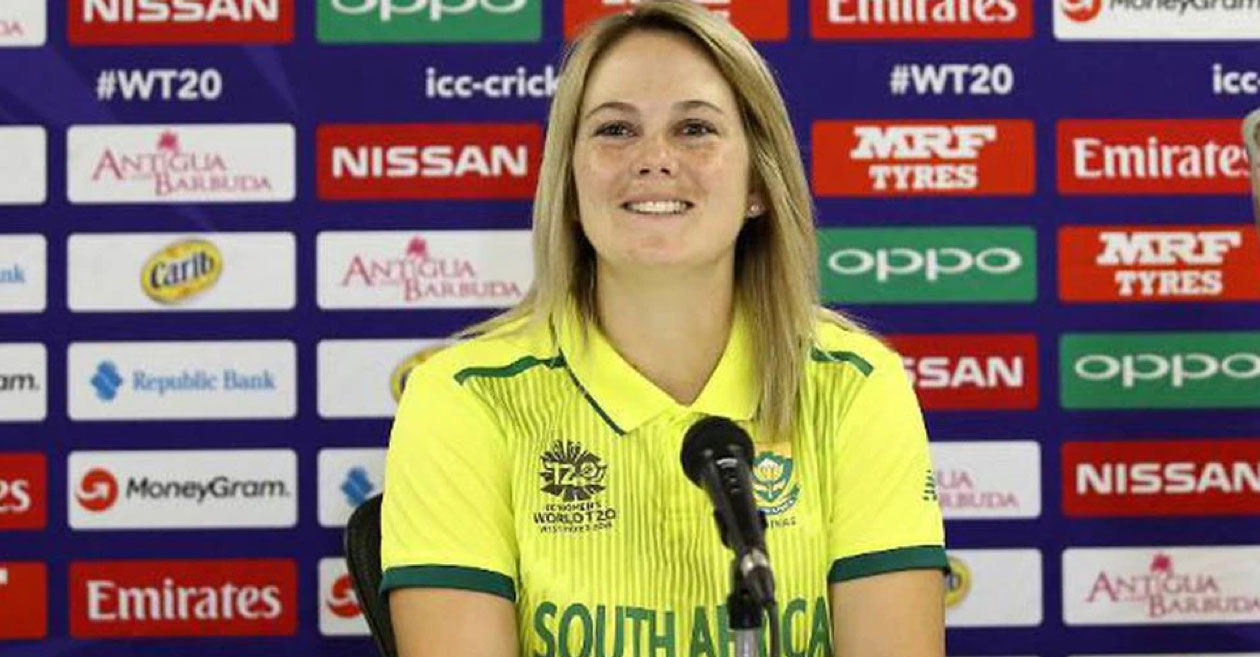 Former South Africa captain Dane van Niekerk has announced her retirement from international cricket. She was left out of the squad for last month's Women's T20 World Cup after failing to meet the minimum criteria for fitness.
The 29-year-old said she was "absolutely broken" by that decision.
Announcing her retirement, Van Niekerk said: "It has been the greatest honour to lead and represent my country. I am incredibly blessed to have led the team through its transformative years.
"I look back on my career fondly and have made incredible memories.
"Often the journey can be lonely, painful, and emotional, but would not change it for anything. I'm grateful for what this game has given me."
Her wife and teammate Marizanne Kapp was granted compassionate leave ahead of the T20 World Cup before returning to the squad, which eventually finished as the runners-up after losing to Australia in the finals.
It was Kapp who first gave the hint of Van Niekerk's retirement when she tweeted an "End of Era" message on Saturday followed by the ex-South Africa skipper sharing an Instagram story suggesting her time in the international game was done.
"You have to accept that some chapters in our lives have to close without closures," Van Niekerk captioned her post. "There is no point in losing yourself by trying to fix what's meant to stay broken."
The couple has shared several messages since then. On Thursday morning, Kapp wrote, "heart breaks" for her wife, who "deserves so much better," while Van Niekerk tweeted "that's all," alongwith a heartbroken emoji.
💔 thats all.

— Danevn81 (@Danevn811) March 16, 2023
Van Niekerk, who is currently representing Royal Challengers Bangalore (RCB) in Women's Premier League (WPL) 2023, played 194 international matches for South Africa across all formats and was the first Proteas bowler to claim 100 scalps in ODIs for the Rainbow Nation.
Source: WomenCricket.com